Serving Central Ohio Since 1985
Armor is the premier asphalt, paving and sealing contractor in Central Ohio. We strive to be your full-service surface maintenance partner, and are committed to providing only the best customer service, materials, and value for our customers. See what our customers have to say about our services.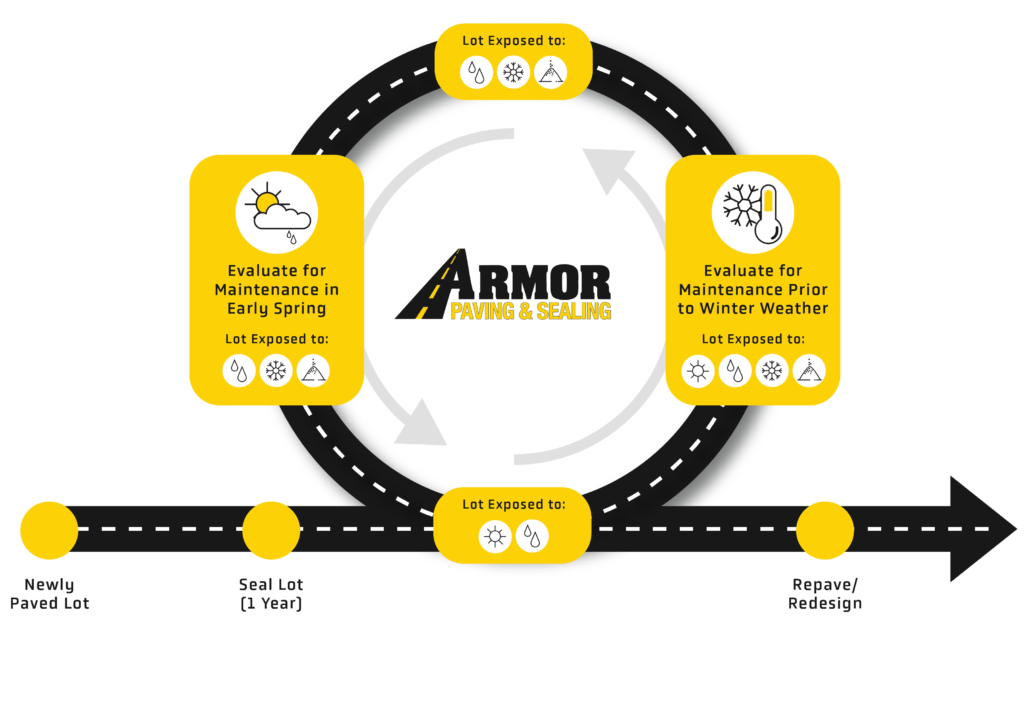 The Armor Way
At Armor, we treat surface care as a lifecycle, not a one-time visit. Our approach focuses on pavement preservation, which allows us to implement the most cost effective option to extend the life of your pavement.
Our Core Values
We are open & honest with all of our prospective customers, providing comprehensive proposals for each unique project
We are positive & respectful in all of our communication
We emphasize fanatical attention to consistency & detail to ensure the highest quality outcomes
We are hungry to help our customers with their surface maintenance needs
We are relentless in improving our service for our customers